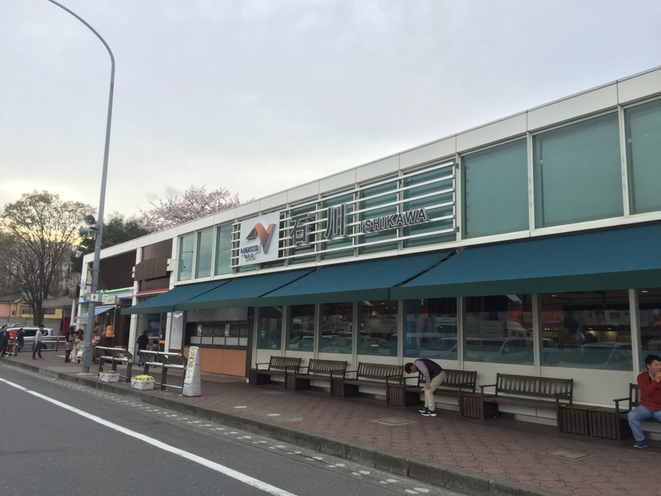 This place is a kind of hidden shopping spot which is located in Tokyo Hachioji city.
"Ishikawa Parking Area" of Chuo Express Highway to the way to Central Tokyo accommodates a lot of souvenirs around Tokyo, Yamanashi, Mt. Fuji, Nagano, etc... 
When you visit Mt. Fuji, Lake Kawaguchi, Nagano, etc, and after shopping at these spots, don't worry about your forgotten souvenirs as you would be able to find the souvenirs again at this parking area.
Otherwise you would be able to discover your new favorite souvenirs of your visit Japan.
And this spot is opened not only for the users of Chuo Express also everyone who can accress to this spot directly for 24 hours !
So you would stay at Hachioji, Tachikawa, Hino area, you would be able to visit there on foot or by car from your staying place.
Even though you could not visit Mt. Fuji at this time, you would be able to get some related souvenirs here if you would like...
Enjoy your shopping for 24 hours here !
Map of this spot
http://sapa.c-nexco.co.jp/guide/platpark?sapainfoid=135