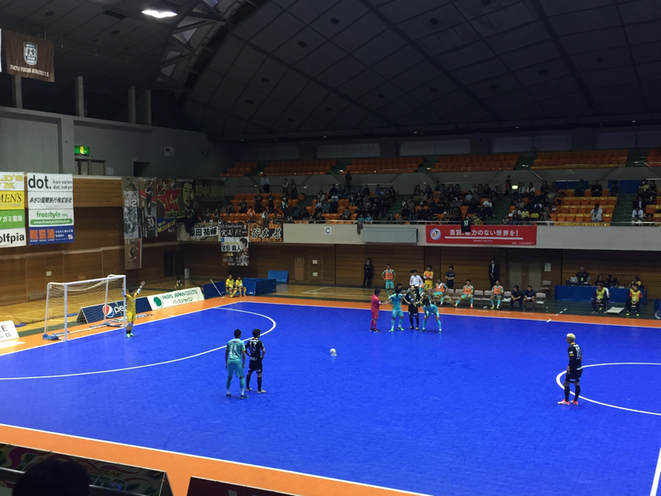 The "Tokyo Tama Derby match" of Japan Futsal League (F-league) between ASV Pescadola Machida and Tokyo Fuchu Athletic F.C. was held at Tokyo Machida city on the 22nd October 2016 with the 1,279 spectators !
As the real local derby match of futsal in Western Tokyo "Tama" area, it was really exciting and interesting until the end of the match and Machida defeated Fuchu by 4-3.
During the last 10 minutes, both teams got 3 goals and final goal was scored by Machida just 1 minute 33 second before the time up. 
Machida wins six straight victories with the home game and it's even now as the "Tama Derby match" of the season 2016-2017.
The next "Tama Derby match" will be held at Fuchu municipal gymnasium on the 24th December (Christmas Eve day) and let's enjoy the fantastic game before your Christmas party !
Don't miss the great moments !
24 Dec 2016, Saturday 5:00pm Tokyo Fuchu Athletic F.C. - ASV Pescadola Machida
Official website (Japanese)
Japan Futsal League (F-League) : http://www.fleague.jp
ASV Pescadola Machida : http//www.pescadola-machida.com/
Tokyo Fuchu Athletic F.C. : http://www.fuchu-athletic.com/