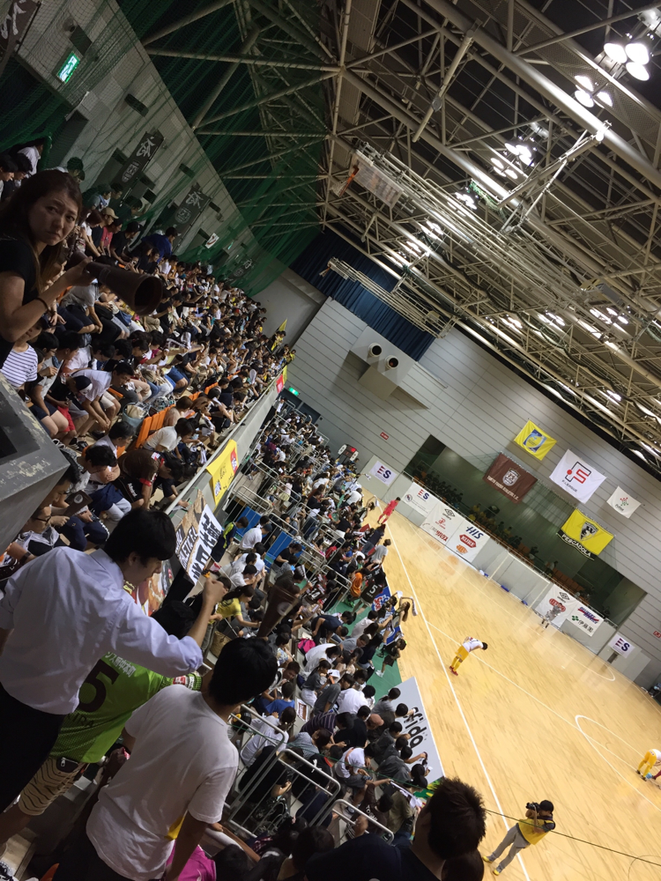 One of the greatest moments in terms of local sport in Western Tokyo Tama area will be coming soon again ! 
Japanese top futsal league (F-League) match between ASV Pescadola Machida and iTokyo Fuchu Athletic F.C. will be held at Fuchu municipal gymnasium in Tokyo Fuchu city on the 24th December 2016.
Both Machida city and Fuchu city are the communities of Western Tokyo Tama area so it's called the match as "The Tokyo Derby" or "The Tama Derby" for the matches of two teams.
For this season 2016-2017, for the first "Tokyo Tama Derby match", Fuchu beat Machida by 2-1 in Fuchu and Machida beat Fuchu by 4-3 in Machida for the second derby match with the advantage as home game for both teams.
The next match in Fuchu would be the last derby match for F-league 2016-2017 season so it's expected the amazing game as local derby match.
If you would like to discover the local attraction in Western Tokyo Tama area, let's enjoy this hot match with both exciting supporters before your Xmas party ! 
Date : 24th Dec 2016, Saturday
Time : 5:00pm (kick off), 3:00pm (stadium open)
Place : Fuchu municipal gymnasium
Access : about 15 minutes walk from Fuchu-honmachi station of JR Nambu line & JR Musashino line, or about 20 minutes walk from Bubaigawara station of Keio line and JR Nambu line
Away team : ASV Pescadola Machida
Home team : Tokyo Fuchu Athletic F.C.
Ticket : Reserved ticket or first come first sold on spot
Capacity : 1,200 seats (1F arena seats and 2F stand seats), MAX 1,520 spectators including standing visitors
Official Website (Japanese only)
ASV Pescadola Machida : 
http://www.pescadola-machida.com/
Tokyo Fuchu Athletic F.C. : 
http://www.fuchu-athletic.com/
Japan Futsal League (F-League) :